R&D ProjectIoT for Smart Cities
From Smart public lighting to Intelligent Data Mining
The objective of this project is to demonstrate that innovative services using data from urban furniture can be developed, generalized and marketed to meet problems of mobility, security and efficiency. It has been created in the context of the promotion of a Smart Region, Wallonia.
Various solutions will be implemented on several pilot sites, including:
Collection of relevant data thanks to sensors integrated to urban furniture and the pooling of these sensors for several applications. The following aspects are also addressed: security, mobility at road level and processing by a local intelligence.
Data transport and storage in the cloud are another element of the solution. They are facilitated by the creation of a regional digital platform as data source and receiver.
Valorization and intelligent exploitation of these data. We want a project that is very close to the citizens via interactions with them, and services that are relevant and useful for them.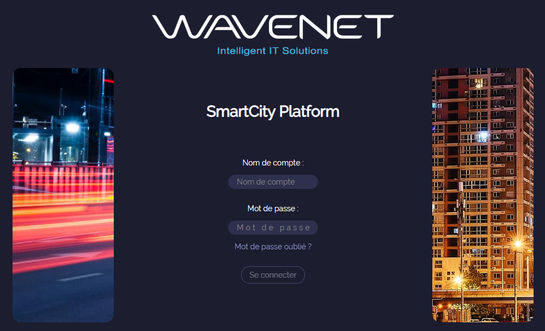 We want to show with concrete examples that it is possible to create new products thanks to the active collaboration of 2 different but complementary economic actors: a start-up specialized in smart lighting systems, the future backbone of the collection of relevant data for Smart Cities, and a Walloon SME that is an expert in data management and processing.
Intelligent use of data from Smartnodes by Wavenet in order to exploit them for new perspectives is the challenge of this project. The long-term goal is to show the way to other players and interesting business cases.
We also want to listen to the public authorities that invest in this project, are attentive to new technologies and want to be active players in the digital change.
Three public entities have shown their interest in taking part by giving access to test sites and by accepting to invest in the validation of prototypes that will be deployed in the public space, and also cloud solutions thanks to the financial support of the European Union.
Created in1999
165Dedicated people
Turnover17%
355customers and you?